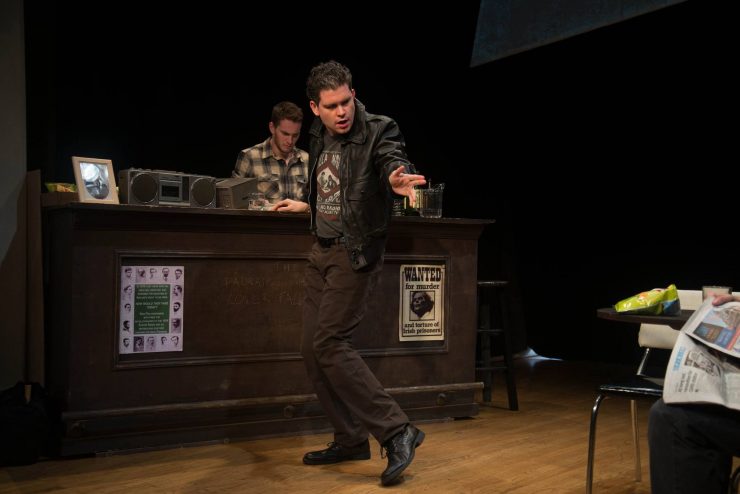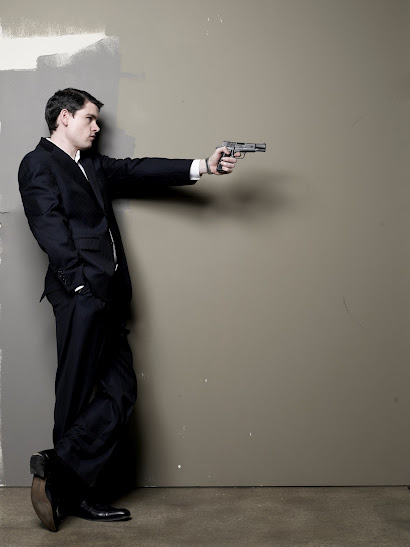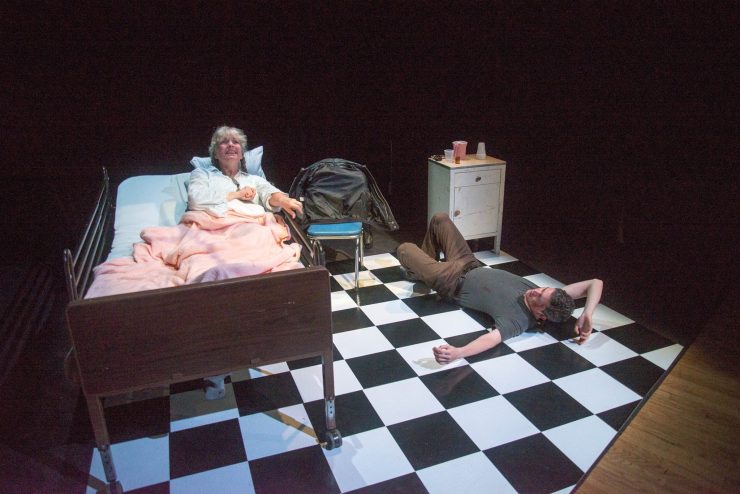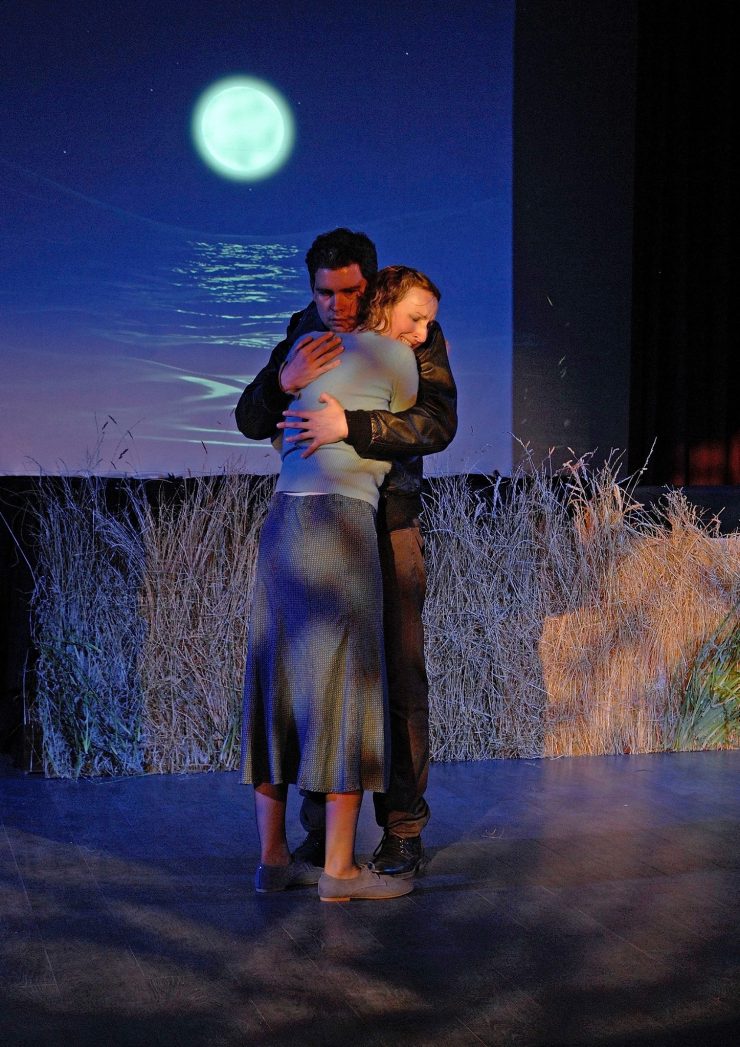 The McGowan Trilogy
Role: Victor M. McGowan
Director: Kira Simring
World Premiere production at the cell in New York City.
Remounted for UK Premiere, a co-production of the cell and the Kino Teatr of Saint Leonard's on Sea, Sussex.
Paul originated the lead role of Victor McGowan in the World Premiere of The McGowan Trilogy by Seamus Scanlon, and directed by Kira Simring, a trilogy of one-act plays examining three stages in the life of an OCD, pogo-dancing, literature-, punk- and tea-loving IRA enforcer. In The Long Wet Grass, Victor kidnaps his childhood sweetheart to a remote Mayo lakeside, to challenge her about collaborating with the British; in Dancing at Lunacy, the broken, damaged Victor spirals out of control as he seeks out a possible informer in a Belfast bar; in Boys Swam Before Me, an on-the-run Victor breaks into a nursing home at night to make a very final visit to his Alzheimers-ridden mother, looking for answers … and finding them. The play was premiered Off-Broadway at the cell; the show transferred the following year to England, where Paul starred in its UK premiere, as the opening show of the new Kino Teatr in St. Leonard's on Sea, Sussex. The play has since been published by Arden Press, while The Long Wet Grass has since been adapted to an award-winning short film, where Paul returned to the role of Victor.