One of my favourite theatre experiences was getting to return to the role of Victor McGowan in The McGowan Trilogy when the show transferred from New York to England in 2015. Why was it so special? Well, there's many reasons:
Discovering a new mentor. I was hugely lucky in that while in Sussex, I was hosted by the wonderful actress Caroline Blakiston, of Star Wars and Poldark fame. I had the utter joy of staying up late many nights listening to Caro's wonderful stories about working with Laurence Olivier and being the first English actress to play Chekhov in Russia – in Russian! I loved her suggestions on the value of ginger cake, growing your own veggies and the dancing feet of Zinedine Zidane; and her brilliant arguments why female actors should relish being called "actresses" and never accept merely being called an actor. I will never forget seeing my wife Anna literally sitting at Caro's feet taking in her wisdom, two marvelous actresses of different generations in communion. Caro is now a great friend and mentor, and an incredible example of someone who continues to relish theatre into her 80's.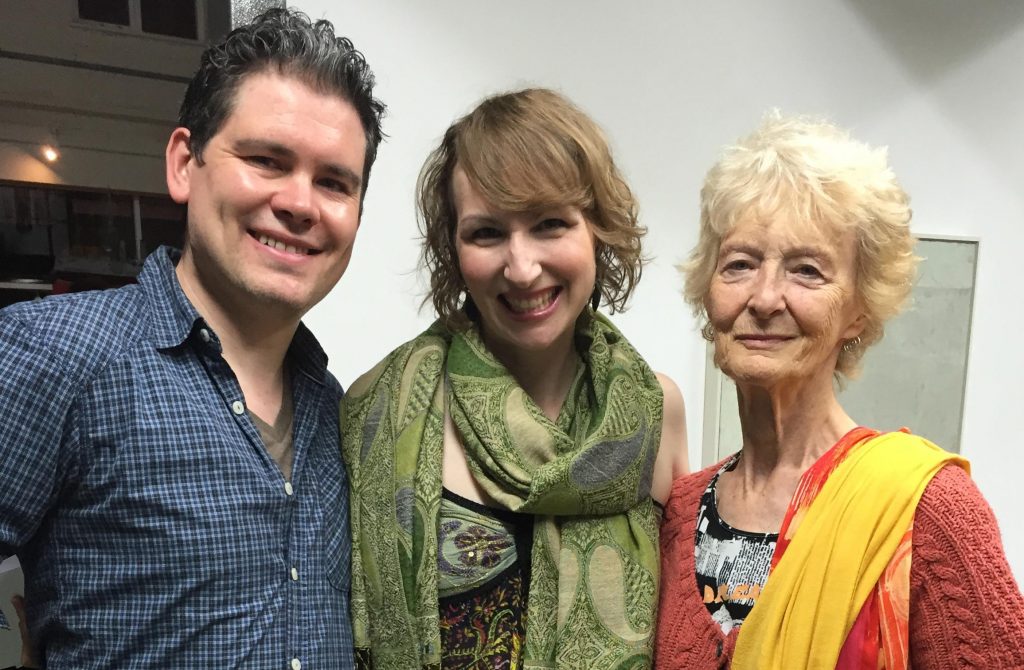 Being part of the first show at a new venue, our production marking the debut of the new Kino Teatr in St. Leonard's-on-Sea. Kino is an utterly gorgeous converted Victorian cinema with a vast wide stage, restored brickwork and luxurious seating fronted by lush armchairs, and it includes an elegant cafe, bar and a multilevel working gallery packed with Eastern European art. The dream creation of Olga Mamonova and Russell Baker, I was hugely proud to be part of opening this wondrous new space (even if the builders were perilously close to not finishing on time and we had to give up one rehearsal afternoon due to inability to compete with the sound of drilling!)

Getting interviewed by the BBC for the first time!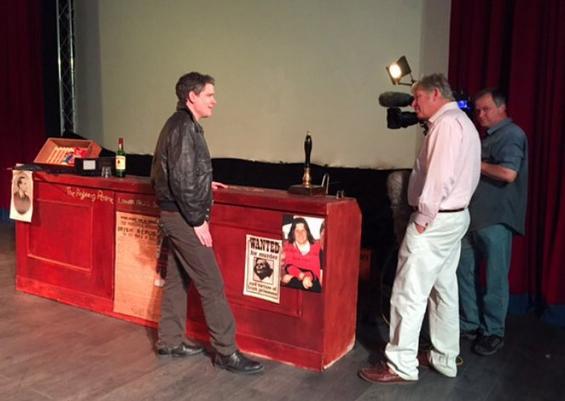 Seeing how the same play was approached in different ways by American and British actors. How New York actors dig deep with their Actor's Studio-influenced training until they are motivationally satisfied – so they can play – while British actors bring a range of drama school-fortified technique to addressing the practical challenges of the storytelling – so they can play. Fascinating to be in the middle of. I also got to see how a play sometimes brought up the exact same challenges for actors from both sides of the pond, such as the trickiness of learning lines when your character has Alzheimer's and many of your lines are effectively non-sequiturs — something both actresses who played the part of May wrestled with and overcame.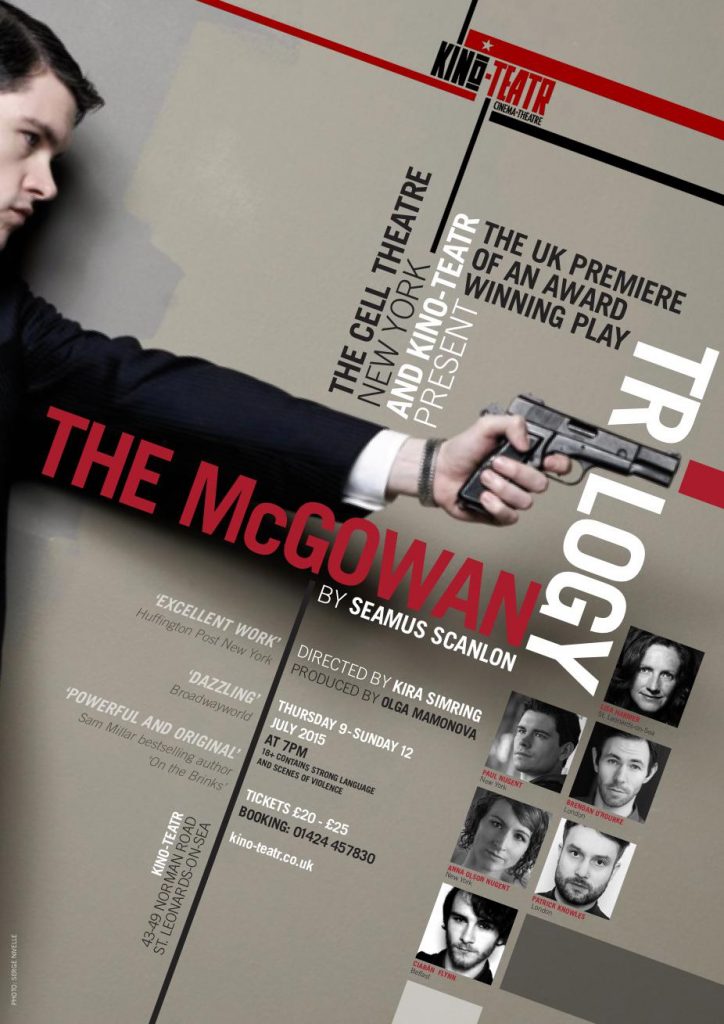 Risk. Saying the line, "Victor shot Brits in the head" … while pointing a gun at an audience of British people … and getting a huge laugh!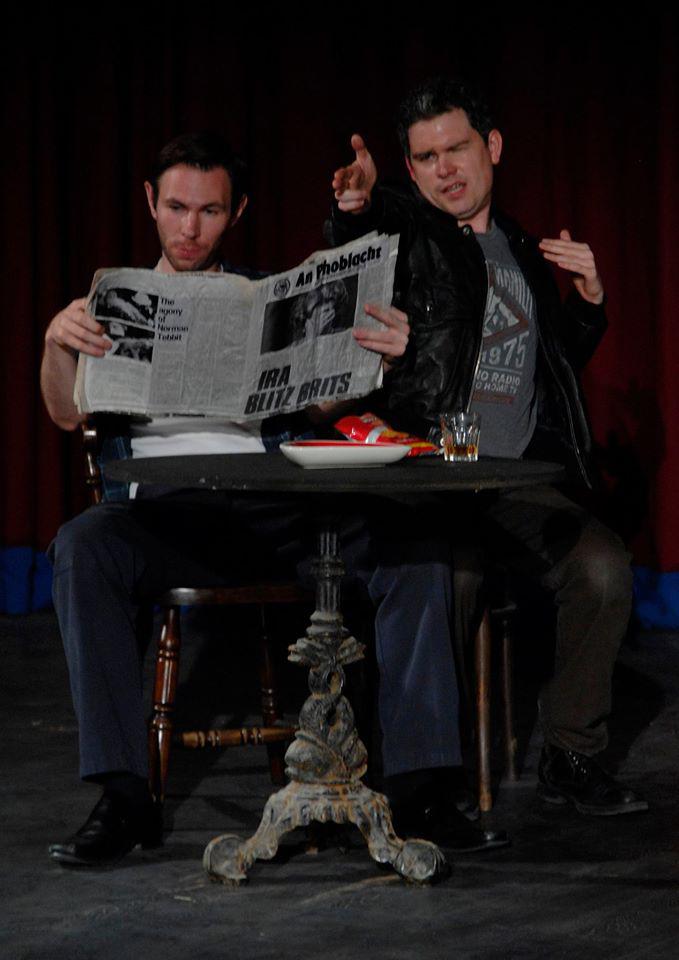 Spending the summer in an English seaside town – I have so many lovely memories of taking naps on the stony beach after a long day's rehearsal to the sound of rushing waves, of delicious cakes that cost less than a pound from the high street bakery delivered by a squad of no-nonsense ladies with arms coated in flour, of a night out for my birthday that was memorably taken over by a raucous sunlit pub quiz (and too many pints of bitter).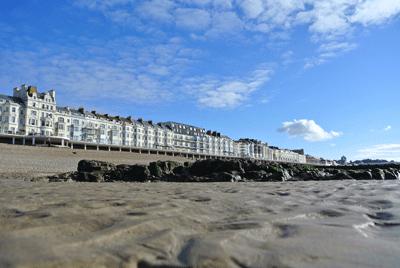 Having the experience of being called back to the stage by demanding applause. On our last night, we took our curtain call before a full house and thunderous applause, and after taking our bows, marched down the aisle and off stage. Out in the lobby, the cast naturally found ourselves in a group hug, a huddle, where we were patting each other's backs and congratulating each other and saying how great it had been to work together … when suddenly we realized … they were still applauding inside! We had been off-stage for a number of minutes … and they were still applauding! Rather dumbstruck, I stumbled back down the aisle to the stage, where the audience elevated their applause again. I was genuinely stunned, I was seeing stars. But somehow we managed to re-form our line and take another bow. Wow. Still makes the hairs stand up on the back of my neck thinking about it.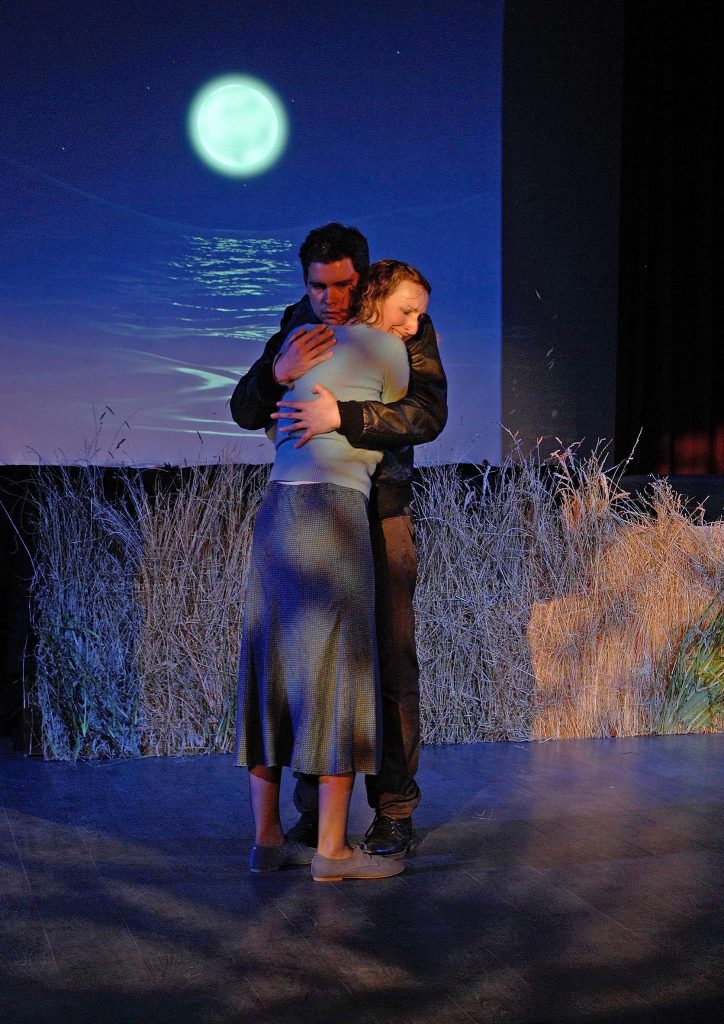 But more than anything else, I think what made that show one of my favourite theatre experiences was one moment near the end of our trip. One night after another hit performance of the show, I was having a quiet pint with the cast and crew, when on my way to the bar, I was stopped by a beaming man, with glistening bright eyes and a smile big enough to light up London. He gently took my arm and said, "Thank you for bringing culture to our town." Then without saying more, he smiled and walked away, before I could even reply. I knew in that moment, even more than all the good times I had had on this adventure, I had made someone else's life better through theatre. What more could I ever ask for?
***